THANK YOU to everyone who attended this wonderful night. Please read the full event recap on our blog.
====
Join Youth Leadership Institute and 300 of our closest friends as we celebrate 25 years of amplifying youth voice, over 100 policy victories, and the launch of the new Youth Fund. Together, we can invest in cutting edge projects and celebrate youth advocacy. YLI 25 is Presented by Marin Community Foundation.
WHAT: Participants from across our four regions of Central Valley, Marin, San Mateo, and San Francisco will share experiences from their work in interactive stations. You, our valuable adult allies, philanthropists, and supporters will have the opportunity to meet our inspirational youth and enjoy performances, music, a silent auction, a photo booth, and local gourmet food.
All funds raised on the night of our event will support the launch of our new Youth Fund. The fund will seed microgrants that invest in cutting edge projects and youth creativity.
WHERE: SOMArts Cultural Center, 934 Brannon Street, San Francisco, CA
WHEN: September 22, 2016, Doors open at 5:30pm
ATTIRE: Semiformal
How you can be a part of YLI 25….
Event Sponsorship:
Event sponsorship opportunities are available starting at $5000. Non-Profit Ally Sponsors receive two adult tickets and two youth tickets. See all sponsorship levels in our YLI 25 Sponsorship Form.
Event Host: Join YLI 25's circle of close supporters by writing or raising $1000 and inviting family, friends, and coworkers to become familiar with our work. Event Hosts receive four complementary tickets.
Buy a Ticket: We have a limited number of individual tickets for $125. To attend at the early bird rate of $100, please RSVP before August 22. Youth leaders from YLI programs attend for free!
Donate to the Raffle or Silent Auction: Donate items and services to help support YLI 25! We are looking for sports tickets and memorabilia, weekend excursions, personal lessons (training, cooking, jewelry making), wine, handmade items and art, gift certificates (theme parks, spa/massage, restaurant, hotels, coffee, shopping). We welcome your creativity! Download our YLI 25 In Kind Donation Form.
Volunteer: A limited number of volunteer shifts before the event and on the day of event are available, and must commit to at least 3 hours of service. Event volunteers attend the event for free. Sign up to volunteer by September 12, 2016.
To become a sponsor, or for more information about these opportunities, please contact: Estelle Davis, Development Manager, edavis@yli.org 
PRESENTING SPONSOR: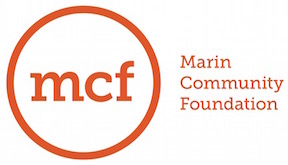 YOUTH CHAMPION SPONSORS:
EVENT HOSTS:
Brandon Brown
Maureen Sedonaen
Pinterest
Ricardo Soto
Rose Lavandero
Youth Leadership Institute is a 501c3 registered non-profit organization, EIN 68-0184712. Your contribution less $40 per ticket expense is tax–deductible to the full extent of the law.