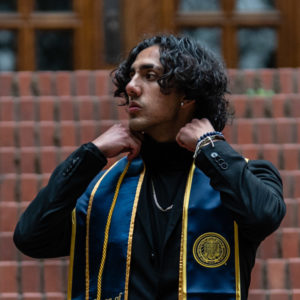 Daniel Garibay (They/He) was born and raised in Zamora, Michoacán. They immigrated to the United States when they were 11 years old with their parents and two brothers for a better education and life, leaving their family members and friends behind. They did not speak a single word of English. They settled down in Delhi located in Stanislaus County, which became their new home.
Daniel graduated from the University of California, Berkeley with a B.A in Data Science (Class of 2020). After working for a year in corporate America, self-learning about different social and economic justice topics and getting involved in their community, they decided to move back to the Central Valley in order to give back to their community and uplift them. Now is more important than ever. 
In their free time, Daniel loves going to the gym, traveling, being outdoors, playing soccer and hanging out with friends. He is humorous, outgoing and compassionate, and is passionate about health, politics, math, justice and technology.