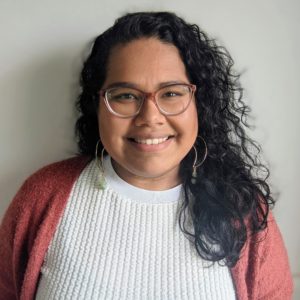 Edith's journey with youth advocacy and leadership development stems back as far as 2010. She moved from Bakersfield to the small town of Kerman where she spent most of her high school career as a participant of the Fresno County Friday Night Live Kerman chapter and other Youth Leadership Institute programs. Through FNL, Edith helped plan and execute the 1st Annual Kerman Teen Summit, aided The Responsible Neighborhood Act, and presented to Kerman City Council to support Measure B that would prevent the closure of a number Fresno County libraries, among other invaluable efforts.
Other yli programs include graduating as part of the first cohort of HOPE's Youth Leadership Through Literacy Program (HYLTLP), and participating in the Youth Leadership Advisory Board for yli Alumni (YLAB) and Henry T. Perea's Young Legislators Program (YLP). All of these programs helped fuel her passion for empowering youth leadership development and engaging in positive social change for young people across Fresno County.
While Edith was majoring in Communication Studies last year, she returned to yli as an intern to raise awareness within the Central Valley Latinx community about the importance of participating in the 2020 Census. Following the wrap up of this work, she continued to provide support a variety of campaigns in East Fresno County and Rural FNL sites, including Kerman, Reedley, Orange Cove, and Selma. Edith has now transitioned into Program Assistant for the Fresno City Youth Commission to help support their work in local government.