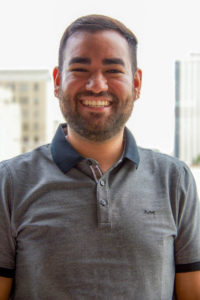 Eduardo "Lalo" Gonzalez is the Program Manager of Youth Leadership Institute's San Mateo County office. He coordinates the Friday Night Live Network, a statewide youth development program, comprised of 12 chapters across the county where youth leaders and their adult allies work towards promoting youth voice through youth-led action projects.
In his role, Lalo provides trainings to each chapter to help the groups move their vision forward. He also serves as a leader and adult ally to two youth groups in the county, one that had a recent policy win around economic security, and the other that works towards making public transportation more equitable and youth-friendly. Lalo participated in youth-led action research projects while in high school in California's Coachella Valley, making him an expert in supporting youth and adults to make positive changes in their communities.
Lalo enjoys dancing, the wizarding world of Harry Potter, and eating seafood.