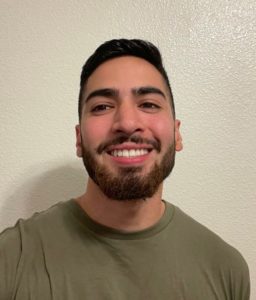 Joseph (he/him) was born and raised in Madera, and he joined Youth Leadership Institute as a Program Coordinator for Mobilizing Youth to Nix Tobacco in October 2021. He interned for the kNOw Youth Media in the spring of 2020 where he worked with youth on writing their personal narratives and sharing their stories. During his years of working with youth as an after-school program coordinator, tutor, and substitute-teacher, Joseph discovered a passion for youth advocacy and the inclusion of all youth voices.
Joseph graduated from Fresno State in 2020 with a Bachelors in English Education with an emphasis on literature studies. A professional goal of his has always been to be a knowledgeable leader for youth and bring their voices to the forefront.
Outside of work, Joseph enjoys spending time lifting weights and working out, playing video games, and spending quality time with his friends and family.