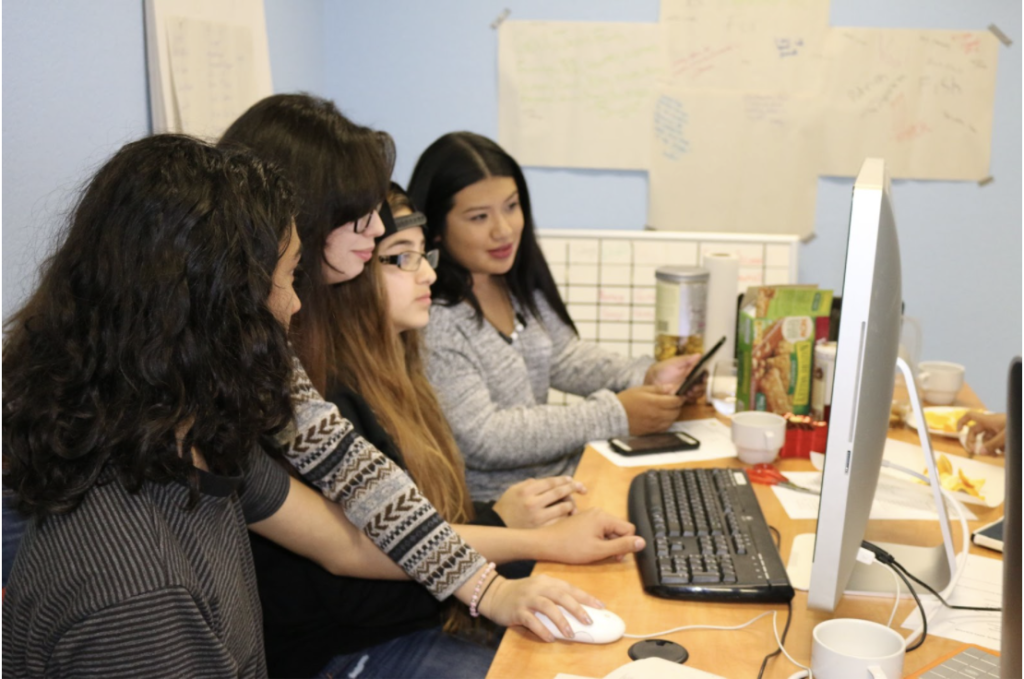 Only 28% of the workforce in Science, Technology, Engineering, and Math (STEM) are women. According to Yale Scientific Magazine, "women make up 34.5% of STEM faculty at academic institutions." Men dominate this field, whether it's in leadership roles or as employees. To balance out the gender imbalance in the STEM workforce, we need more representation and opportunities for women. I think it is time to bridge the STEM gap through introductory STEM opportunities and classes specifically for girls.
I am a girl taking advanced math and some computer science-related classes at school. In all those classes, the majority of my classmates are boys. Even the teachers are all men. As a small portion of the class, girls can easily be excluded from the greater group. Stuck in an environment that brings a sense of insecurity and difference, I am in an uncomfortable position where it is often difficult to interact with other classmates. It is necessary to create more STEM courses that build a more secure and open space for girls to stay on track with STEM. 
There are school clubs and communities that focus on empowering girls. For example, we have a Female Empowerment Club. In this club, girls who have felt discrimination come together to amplify their voices and help empower other women to stand up against these instances. We present workshops about stereotypes to inform other students of these unjust biases against women. We increase awareness around the impacts of women on our world. We also build community bonds with one another across all ages. It creates a social and welcoming space that encourages girls to stay connected with each other. 
Recently, another club, Girls Who Code, was introduced in my school. This club is a chapter of the Girls Who Code organization, which aims to attract more girls into STEM. At our first meeting, the room was moderately filled with girls who had the same interest in coding and computer science and wanted to explore more about this field. We created button pins together using a machine to place our chosen images from magazines on our buttons. Through this activity, we got to meet the members and engage with each other. With this new club, we now have access to an abundance of different resources that can educate us on STEM and help us dive deeper into the field. It is gradually creating a sisterhood in our school. We are provided with a bigger outlet and community where girls are capable of learning and interacting with more coding, computers, and technology.  
There are some girls-only computer-science related programs that exist outside of school. Although this can be a solution to the absence of women in STEM workforces, it is a limited resource due to the expense and lack of awareness of the programs. I often search the web or scroll through social media platforms to find more STEM programs to get involved in. But most girls won't know about these programs if they don't conduct in-depth research online. In addition, the majority of the programs that I've found require a fee of at least $1,000. To increase accessibility, we can develop more free computer programs. We can further promote it to the public through schools and social media. Then, every girl can have a chance to encounter STEM and be introduced to all the topics of STEM. Hopefully, girls can get more interested in stepping into this field. 
We need to help expand women's awareness and develop more opportunities specifically designed for girls so that they can develop an interest to pursue careers in the STEM field. In order to do that, we need to begin with more introductory courses to computer sciences, exploration of different programs, internships in tech companies, and community fairs about cool technologies for girls only. Then, every girl can play a role in bridging the STEM gap. Gradually, our efforts will lead to our ultimate goal of gender balance in the field with a more equal number of women involved.