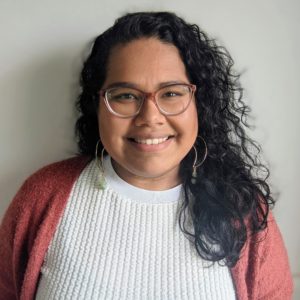 Edith was born and raised in the Central Valley, moving from Bakersfield to the small town of Kerman where she began her journey with youth advocacy. She spent most of her high school career as a participant of the Fresno County Friday Night Live Kerman chapter and other yli programs. Her numerous experiences with yli programs helped fuel her passion for empowering youth leadership and engaging in positive social change for young people across Fresno County.
Edith majored in Communication Studies and, after returning to yli as an intern to raise awareness of the importance of the 2020 Census, she has played various roles in many yli programs. Edith continues to give back to her community and uplift youth voice as a Program Coordinator for Prevention and Early Intervention.
When not at work, Edith enjoys spending time with her 3 furry friends, finding the latest food truck to try, and keeping up with the latest anime trends.