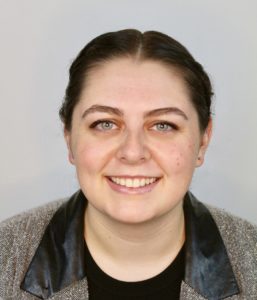 Laura was born and raised in the Central Valley, the kid of two school teachers who taught them the love of learning and to seek justice in everyday life. They are a graduate of UC Berkeley with a Bachelor's Degree in Theater Performance Studies with a Minor in Public Policy. Laura has a passion for creativity and change making. Their work in youth development has taken them all over the country, from summer camps to national youth conferences, giving workshops and facilitating conversations about peace and social justice. Laura has lived in Fresno County for the last few years and is excited to finally be connecting with youth in their own community.
In their free time Laura enjoys swimming, reading, and listening to music!
Let everything happen to you, beauty and terror, just keep going. No feeling is final.
~Rainer Maria Rilke