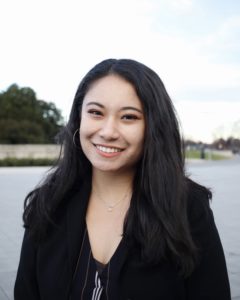 Mary Toni (aka MT to some of their youth) is a San Francisco local who graduated from UC Davis with a double major in Political Science and History. Mary Toni was born in the Philippines but has called the Bay Area home for their entire life and is proud to be from The City (ask them what high school they went to, iykyk).
Working with youth to better their community has been a long time passion of theirs. Some of Mary Toni's experiences include spending two summers all over Japan interning as a group leader for a global youth empowerment program. They finished their final quarter of undergrad in Washington DC to intern for both the World Movement for Democracy and the National Education Association. They seek to bring everything they learned to help uplift youth voice and advocacy in the context of healing-centered discussion. In this work, they hope to bridge their interests in youth civic engagement and public policy.
In their free time, Mary Toni loves: browsing through Spotify, spending time with their loved ones, their dog, having a fire sign for all of their big 3 placements, BTS, reading, planning their next trip, and being a life-long learner.