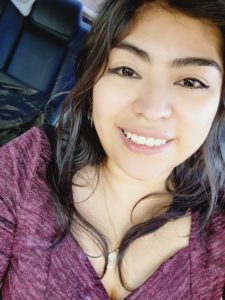 Rubi Salazar graduated from UC Santa Cruz with a degree in Latin American and Latino Studies/Politics. She sat on the Executive Board of the San Mateo Youth Commission for two years and was Chair of the Immigrant Youth Committee for the San Mateo Youth Commission, where she guided the Committee on immigration related issues, especially those affecting youth. As part of her work in the San Mateo Youth Commission, she worked on changing Columbus Day to Indigenous Peoples' Day in San Mateo County.
Rubi previously worked with Half Moon Bay City Council to help Half Moon Bay become a sanctuary city for immigrants. She also helped reduce alcoholic beverage signs in Half Moon Bay corner stores alongside the Coastside Youth Council, which she attended for three years. Rubi was an Immigrant Justice Fellow from the UCLA Labor Center where she gave "know your rights" trainings all across San Mateo County.
Rubi is currently working with Friday Night Live Coastside Youth Council participants to develop their social media campaign around alcohol and youth access. Rubi also helps facilitate the Help@Hand youth meetings where youth across San Mateo County meet to talk about technology and mental health. Finally, she is starting a new chapter this year: FNL in Spanish, to help support ESL students at Half Moon Bay High School on their social emotional learning journey.