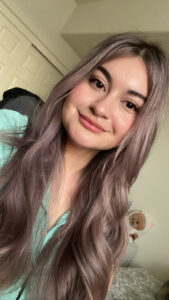 Valeria grew up in Kerman and graduated from Kerman High School in 2017. During high school, she was an active participant in the Kerman Friday Night Live (FNL) Chapter and the Youth Advocacy Leadership League (YALL). After graduation, she served as a Fresno Representative for the FNL California Youth Council (CYC) from 2017-2019 and later joined the Council's Leadership Team from 2019-2021. She has planned and executed 5 statewide FNL Youth Summits that have attracted over 700 youth attendees from across the state.
Valeira obtained a Bachelor of Science in Recreation Administration with an emphasis in Community Recreation and Youth Services from California State University, Fresno in December 2021. She holds certificates in Special Event Planning and in Grant Writing and Management. Currently, she works as the Senior Program Coordinator for FNL in Southeast Fresno and the Youth Advocacy Leadership League (YALL).
Valeria's hobbies include gaming, reading, and attending concerts.