HYLP is the youth component of the statewide program, Hispañas Organized for Political Equality (HOPE). The program is designed to prepare low-income, high school-age Latinas for higher education as well as future personal and professional success. Every year, four young women from eight counties across the state are selected to participate. yli administers the program in Fresno County.
"HOPE really changed the way that I see myself, it made me realize the importance of giving back and being involved in civic engagement. I now have the tools to make a difference within my community."
Priscilla Vidal
Each cycle, the cohort attends leadership training, meets with local elected officials, and conducts a survey of their fellow Latina students about a range of issues that affect them. Based on survey results, our young Latina participants create a multimedia component with the same original research they gathered from their peers. Our youth also provide recommendations to local elected officials for improving the quality of life for Latinas in the county of Fresno. In spring, they participate in Latina Action Day in Sacramento to advocate for youth in the areas of education, health and immigration.
"I never imagined that I would be in a room full of strong, empowering, and educated Latina women, and one day I will contribute to the rising number of educated Latinas."
Lizbeth Gutierrez
This year's HYLP cohort has focused most of their efforts on the mental health of young Latinas. Following the COVID-19 shelter-in-place and continued fluctuation of COVID-19 rates, the Fresno young Latina population was heavily impacted. From pressures to remain successful inside and outside of school, to becoming temporary homemakers, young Latinas reported high levels of anxiety, self-image issues, and challenges with communicating their feelings.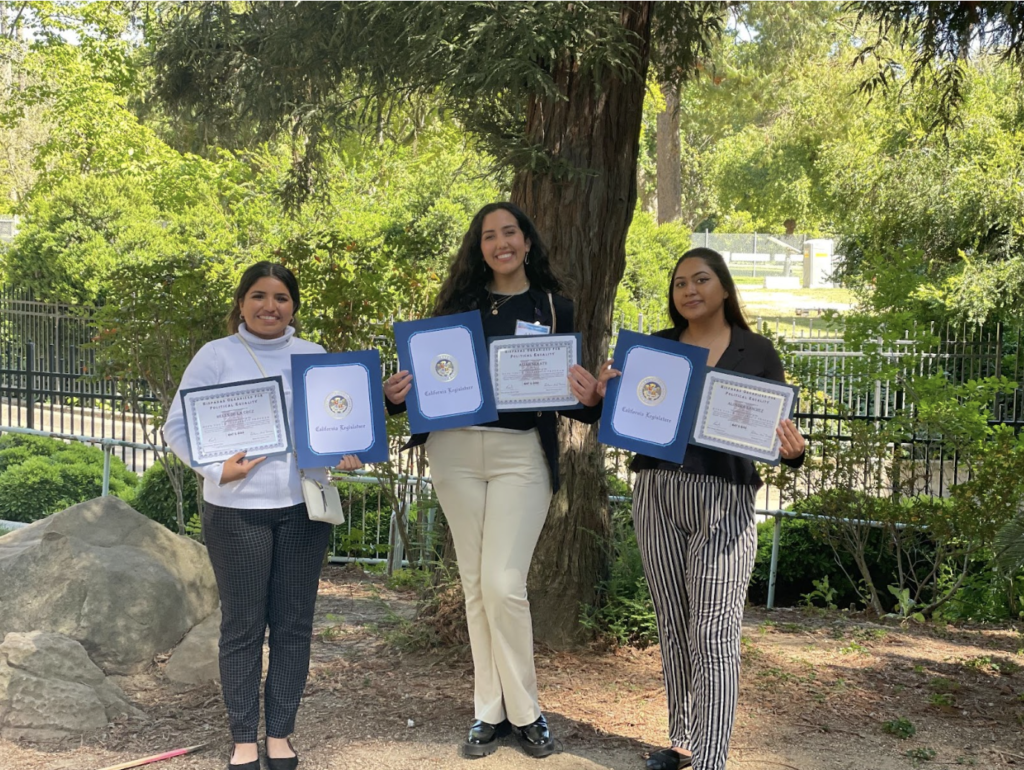 Interested in joining?
This 6-month program is open to Latinas who are juniors in Fresno County high schools. Applicants can apply between November-December each year. Participants meet every other week between January and June, and are expected to attend three statewide conferences.
For more information please kindly reach out to Program Coordinators Hilda Osuna Perez or Edith Martinez.